Hair Loss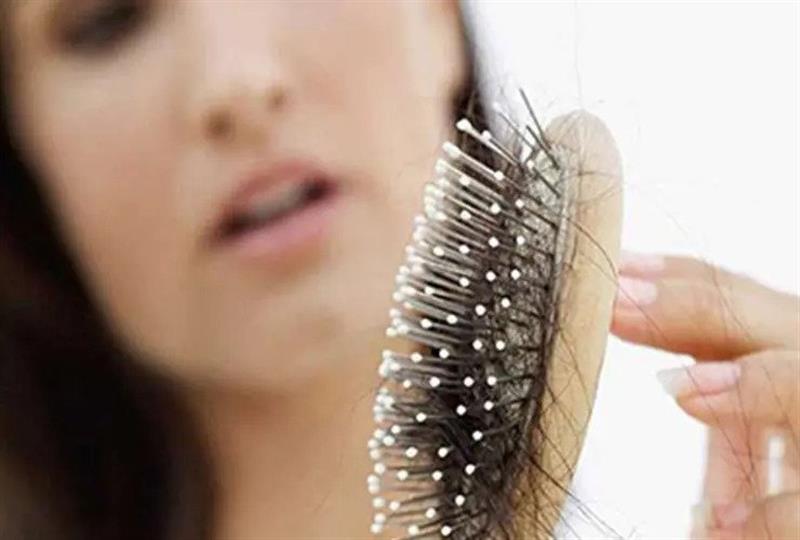 Hair loss is a complication that occurs both in women and in men, although hair loss is more unpleasant in women than in men.
---
Hair Loss

Hair loss is a complication that occurs both in women and in men, although hair loss is more unpleasant in women than in men. The most common type of hair loss is male baldness or the loss of androgenetic hair, where the hair follicles gradually become weaker and the hair produced by them becomes thinner and more brittle and reaches a level that is completely corrode. And they do not produce any hair shaft.
The gradual analysis of hair follicles is most affected by these factors: E-Genetics 2-Men's Hormones
Genetics

Many genes contribute to male reproduction, and these genes are inherited from both the father and mother, although the presence of people with androgenetic hair loss in one family alone cannot be the cause of the disease in others. No specific genes that cause male hair loss have been identified, and these genes may be inherited from one person but cause other baldness for other reasons..

Hormones
The most important hormone that can cause male baldness is testosterone. In people who have hair loss, there are more receptors in the root of the hair for testosterone or its derivatives, which is why in these people this hormone can cause hair loss, while this level of hormones may be in another person with the same The amount of hormone does not cause it to fall. Why, in some areas, hair loss is more due to the presence of hormone receptors in these areas, and this is the same thing that keeps the hair stained horizontally behind in the areas of baldness.
treatment
Medicinal treatments :

The only standard drugs used to treat hair loss are minoxidil 2.5% and finasteride tablets. The use of minoxidil is very important, and it is necessary to use it for a long time to start at least 6 months and you will not have any effects before. This solution is effective in both male and female hair loss, but as soon as it is stopped, its effect disappears and the person should use it for whole life. Those who want to transplant hair should be discontinued 2 weeks before planting and begin to use it again two weeks later.

Taking 1 mg of finasteride may reduce the amount of enzyme that produces the active type of testosterone, thus stopping the harmful effect of the hormone on the follicles. This medication has a brief side effect, such as a decrease in libido, which is associated with continued use of these side effects It will be reduced and completely stopped by stopping the drug. It is necessary to continue the drug for at least 6 months to have the treatment.
The use of mentioned drug in feminine hair loss has no positive effect The use of other traditional methods in the treatment of hair loss is generally non-standard and usually useless, and some of these methods may have negative and irreparable effects.
Surgical treatment Hair transplantation has undergone many changes in recent years. Different surgical procedures, such as: FUT (Folliculated unit transplant) Hair transplantation by surgical removal from the back.FUE (Follicular unit extraction) Hair transplantation by follicular withdrawal from the back.Comb or combination method means either the above or the safe method (Surgically advanced follicular extraction).Contrary to popular imagination, any of these methods may be more appropriate for a patient, and necessarily none of these methods are best for all people.Although the FUT method is more scientific, but because most of the hair transplantation centers do not do this properly, most patients do not have a good idea of it, and they want to do the FUE procedure.
---
آیا این مطلب برای شما مفید بود؟